Supporting you the whole way through
Building your skills
As one of our students, you'll have access to academic skills support as you study, with guidance on producing academic writing, evaluating sources, and referencing.
You'll also have access to your core texts with the smart study platform Kortext. The Kortext bookshelf includes all the learning material and content you'll need - and with your course texts available 24/7 on your device, you can study wherever you are, at any time you like.
How will you be supported as an online student?
Watch the highlights from our latest virtual open evening to hear about the range of support and guidance available to you.
Register to watch the full Q&A video
Read the video transcript on this page
A global community
When you start your course, you'll be working alongside talented students from all corners of the globe.
You can share your experiences and passion for your subject, get to know each other, and support each other over forums and via group work.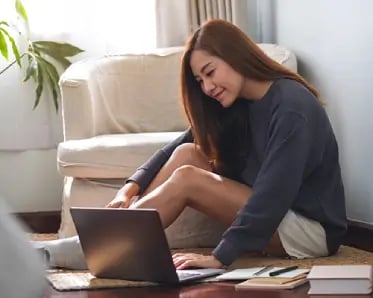 "Meeting people from different cultures is the key element of networking. During my online learning journey, I have met many wonderful professional people."
Meet digitally and in person
You'll have the opportunity to come along to face-to-face workshops and events, held up to twice each year. There's no requirement to attend, but they can be a great way to meet your tutors and coursemates, and learn more about your field.
And when you've completed your course, you will be invited to LSBU to take part in our prestigious graduation ceremony where you will formally be awarded your degree alongside your peers.
Plus, following graduation, you'll join our expansive alumni association. It includes business support, lifelong access to the library, and more.
Start something big today.
Fill in the form below and one of our course advisers will get in touch to discuss the course you're interested in and answer your questions.