Course details
This course is not running in August 2023. Future start dates are to be confirmed.
Delivery: online, part-time
Duration: 3 years 8 months
Fees: less than £3,800 per year*
Course overview
The BA (Hons) Business Management, validated by London South Bank University (LSBU), gives you an up-to-date, comprehensive education in business management. You'll learn how leaders shape organisational culture, how to evaluate financial information, how to manage digital systems across a broad range of organisations, and more.

Our programme will also challenge you in your ways of thinking, behaving, and learning, by looking at topics like ethical decision making, sustainability, and global citizenship.
Join our online BA (Hons) in Business Management, and you'll:
learn from academics who are experts in their field

network with other students around the globe

access high-quality academic materials developed specifically for online study

get close academic support, feedback and guidance from online tutors

receive and submit all of your assessments online
How you'll learn
Why study with us?
This programme will give you the knowledge and skills you need to work effectively in the world of business and management.

By studying our BA (Hons) in Business Management, you'll:
understand organisations and management, and the environment they operate in

learn skills like leadership, time management and negotiation that you'll find invaluable in your career

investigate business problems in an analytical, rational way

understand current issues such as ethics, sustainability, and global citizenship

develop a strong sense of self

grow life-long learning skills to help you make an ongoing contribution to society
A well-designed business management course can be the ultimate steppingstone to a long-lasting career – watch the video to find out more:
Course modules
Stage one (Level 4)
"I was intrigued that I could study online and part-time as well. This is ideal for my working schedule and where I am currently in my life. I wanted an education to help me move forward."
Learning outcomes
During our BA (Hons) Business Management degree, you'll:
get to know a range of business and market contexts

learn about management theory, developing people, and managing diversity

understand what ethics and sustainable development mean for business

grow your creativity, problem-solving skills, and capacity for adaptive thinking

gain practical skills in hiring candidates, designing training, negotiating, and leading a team

develop personal skills such as resilience, self-awareness, and time management
Watch your course overview
Hear from Programme Leader, Michael Anthonisz, in this Q&A covering career options, skills you'll learn, and the advantages of studying online:
How you'll learn
Our BA (Hons) Business Management programme draws on input from the outside world to bring this subject to life. We do this by using external speakers, encouraging you to test out your ideas in practice, and helping you apply everything you learn to a broad range of settings and contexts.

Our approach is to get you 'learning by doing' from the start, using:
guided online activities

online lectures and seminars

online critiques

tutorials

critical self-reflection

independent study
Modules typically run for 10 weeks each, except for your Business Project, which takes 20 weeks.
How much time will it take?
You'll need to dedicate 25 hours per week to your studies during the 10 weeks that form each 20-credit module.
Get in touch with us for more information on the course timeline, and details about your study time commitment.
How we assess you
We'll assess you on how you research, create, and document your work throughout the programme. We use a combination of formative and summative assessments to do that.
We're committed to inclusivity and will reflect that in our assessment strategies so that no one is at a disadvantage.
Formative assessments include tutor feedback on your presentations and other projects. This type of assessment will help you learn and develop, but it doesn't contribute towards your final mark.
Summative assessments usually take place through assessed practical and written coursework, such as projects, presentations, essays, case studies, plans, and strategies. You'll get feedback from your tutor as part of these assessments.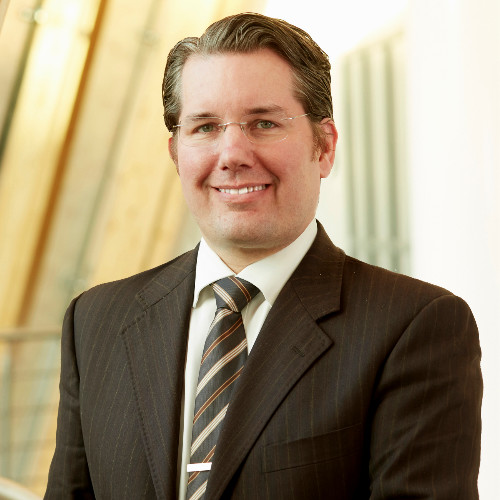 Programme Leader
As an academic in the business arena, in addition to the teaching of business related subjects, Michael has sought to bring the real world into the classroom through connectivity with business practitioners.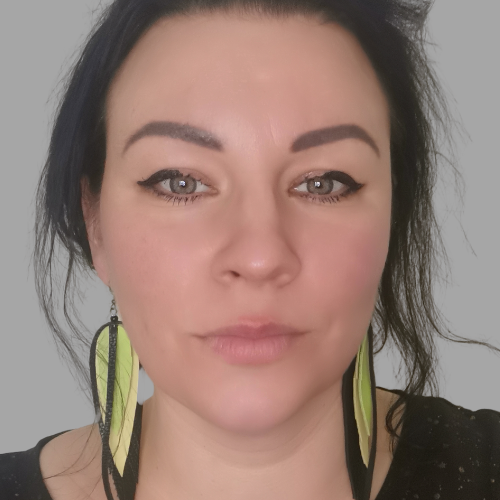 Module Leader
With Human Resource background and a passion for working with people, Leila loves finding solutions in challenging situations.
"On this course you gain perhaps even more skills than a face-to-face student because you get time management and independent learning skills. You can come out a better manager at the end because you've got this work ethic."
Entry requirements
You must have either:
A-Level grades BCC and above, or

a BTEC National Diploma DMM, or

HE qualifications with 9 Distinctions and 36 Merits, or

equivalent Level 3 qualifications worth 112 UCAS points, or

demonstrable and appropriate work experience in the private or public sector.
We also welcome equivalent qualifications from around the world.
If you don't speak English as a first language, you will need to hold a minimum IELTS score of 6.5 with at least 5.5 in each component, or an accepted equivalent.
Your future career
Business Management graduates take away a broad set of valuable skills for the graduate job market. The knowledge you learn will be needed in every sector, from start-ups to major companies, in both the public and private sectors.
Some of your future roles could include:
Project Manager

Business Analyst

Production Manager

Marketing Manager

Risk Manager

Entrepreneur

Retail Manager
Start something big today.
Fill in the form below and one of our course advisers will get in touch to discuss the course you're interested in and answer your questions.